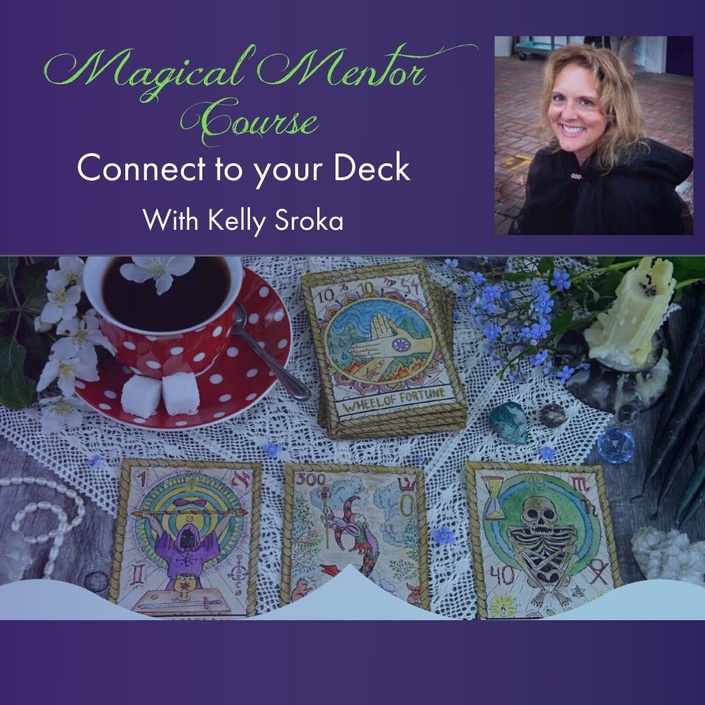 Kelly Sroka- Connect with Your Deck
A Magical Mentor class with Kelly Sroka
Join Kelly Sroka, Magical Mentor at The Sisters Enchanted, for her self-paced class: Connect to Your Deck. As the owner of Kelly Sroka Life, a student of our Holistic Witchery and Expedition Astrology programs, a professional Tarot reader, and spiritual guide, Kelly is here to help you amplify your connection to your card deck so that you can bridge the gap between where you are and where you want to be.
Join Connect To Your Deck today!
In this class Kelly will give you tips and tricks on creating a ritual to connect to your card deck, finding comfort in your intuitive connection to the deck, and more!
Your Instructor